---
Transmission fluid is the highly important lubricating liquid that keeps your vehicle's transmission running smoothly. If you don't change this fluid, lubrication is essentially done, with worn metal shavings and other harmful contaminants.
Be sure to change the transmission fluid as required by your vehicle's manufacturer. Ira Toyota of Manchester technicians can perform this important service here at our dealership, so your vehicle is ready for the roads in Manchester, and around Amherst and Derry.
---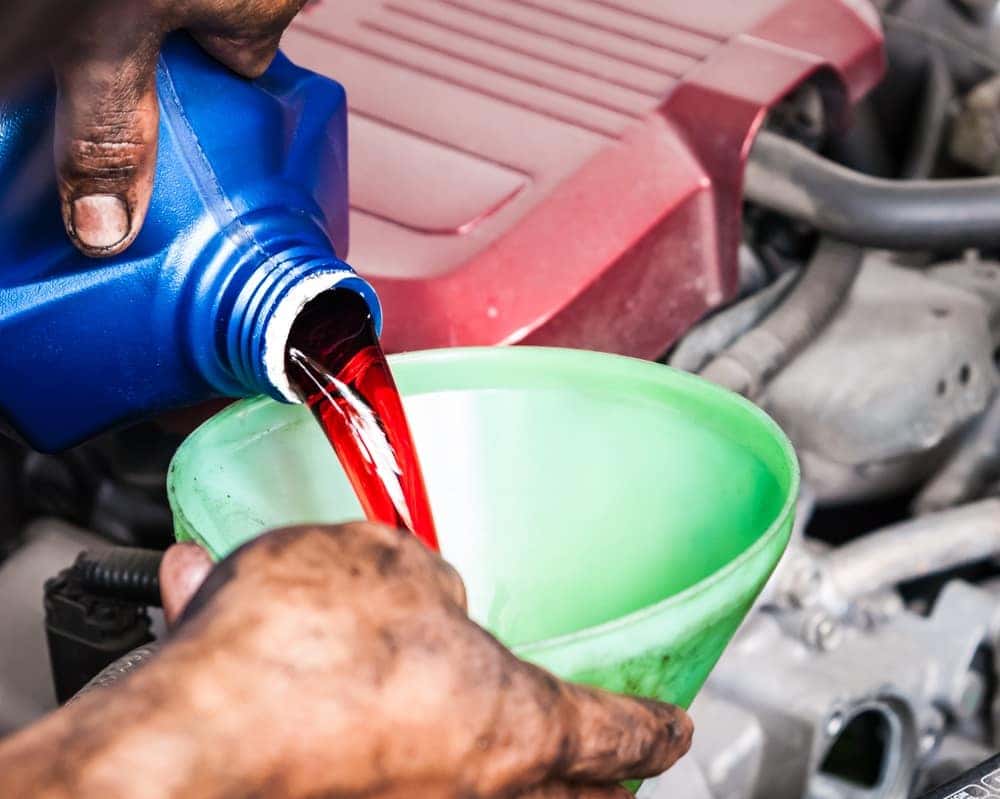 Changing Transmission Fluid
As time goes on, transmission fluid will break down and deteriorate. If a lot of your driving is of the stop-and-go variety, or you often haul heavy loads, this can break down fluid even faster. That kind of driving will increase the operating temperature of the transmission, and more heat means more pressure on the fluid and transmission.
An automatic transmission will typically need to have its transmission fluid changed every 30,000 miles or every couple of years, whichever comes first. Checking transmission fluid every few months is a good idea, too. Your owner's manual will tell you how to do just that. This fluid retains a reddish color, but will become darker as it breaks down over time.
Keep in mind that transmission fluid may last longer than what we've mentioned above. It's not out of the question that your car can even travel 100,000 miles between transmission fluid changes. It's best to have your vehicle looked at by our service technicians to make a determination.
---
Signs a Transmission Fluid Change Is Needed
There are some symptoms to look for when it comes time to change the transmission fluid in your car. The first thing you can look out for is an obvious burning odor. This could be coming into the cabin, but if you notice it while standing outside the car, too, new transmission fluid may be needed.
Leaking fluid is another symptom. Look around your car for any pooling or ponding. If that fluid is a reddish color, it's likely the transmission fluid. Having a tough time bringing your car up to speed on the highway? If it's tough to reach a comfortable cruising speed, bring your car to our service center.
---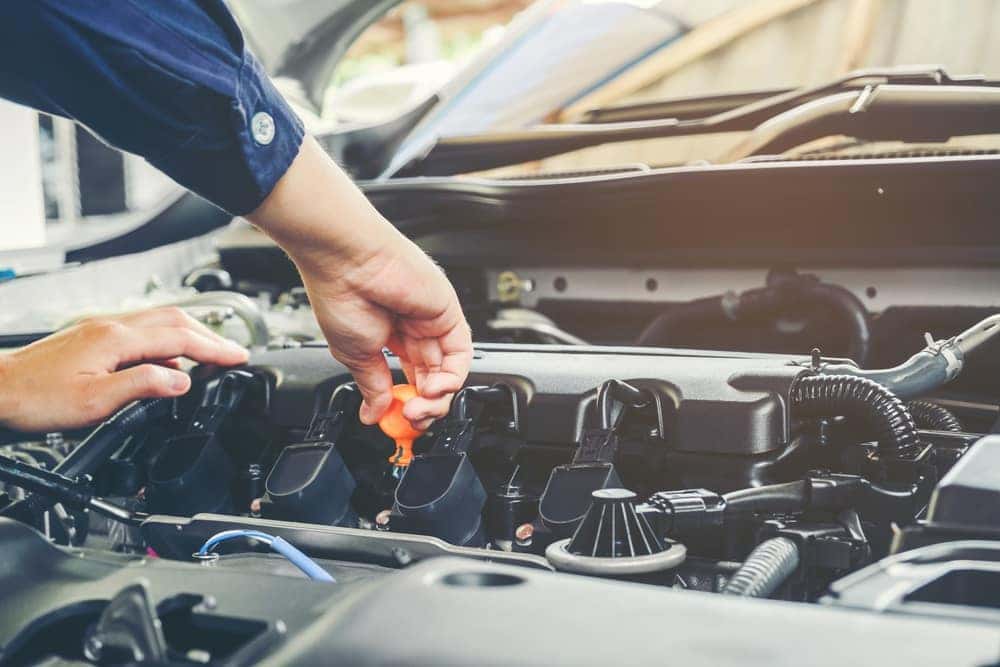 Transmission Service and Repair
If you do choose to change transmission fluid from the comfort of home, be sure to follow all manufacturer-recommended procedures found in your car's owner's manual. If more than a quart of liquid is needed, contact our service technicians, as a leak may be causing issues.
While transmission repair can be done at home, many manufacturers have removed the dipstick from cars and replaced it with a sealed unit. This can require electronic testing. If you have this sealed unit, contact our service team today.
---
Time to Change Your Transmission Fluid? Contact Us Today
The Ira Toyota of Manchester service center cares about your car's transmission. When it comes time for new transmission fluid, contact our service technicians. We'll take care of this service quickly, so you're able to get back out on the roads in Manchester and around Amherst and Derry as soon as possible.
---