Used Car Dealer near Nashua NH
---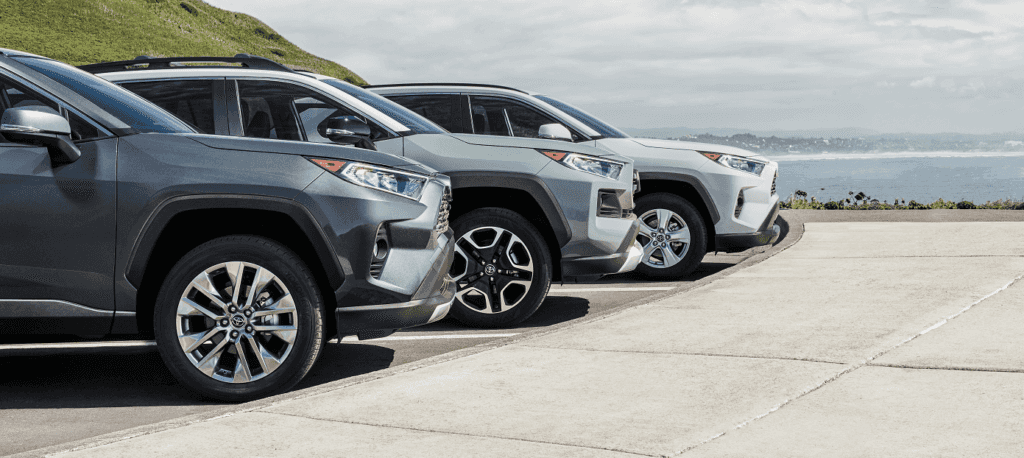 ---
There's no shortage of benefits when you opt to make your next ride a used car, and we at Ira Toyota of Manchester want to help you experience those perks to the fullest! Browsing for a used car is a great choice if you're looking to shake up your morning commute, are adjusting to some exciting life changes, and more.
If you're looking for a used car dealer near Nashua, NH, our team is committed to serving you. Find out how you can get the most out of our car inventories, services, and deals by reading below or skip ahead to begin browsing our entire used and certified pre-owned (CPO) Toyota inventory right here on our website!
---
​
Our Used and Certified Pre-Owned Toyota Inventory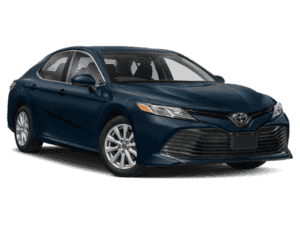 What are you looking for in your next ride? Maybe it's high performance, high efficiency, or plenty of cargo or passenger space. Whatever your needs, our used car dealership has such a wide variety of vehicles that we're confident Nashua drivers will find plenty to like. As you're looking, be sure to check out our pre-owned specials to find the best discount prices available.
Are you looking for a compact and efficient vehicle for your commute? Look to our available Toyota Corolla models for a sedan that will make your trip to work a breeze. If you're a bit more adventurous, look to our available Toyota RAV4 models for a spacious and powerful SUV for your next vacation.
Looking for more power in your drive? Our selection of used and certified pre-owned Toyota trucks is here to satisfy your needs. They're built with ferocity and toughness in mind, so you can conquer the terrain, haul heavy payloads, and tow trailers with ease. Within our pre-owned inventory, you may find:
Used Toyota Tacoma
Used Toyota Tundra
No matter what you're looking for, we're sure we have a great used car, truck, or SUV that will suit your needs. If you want to see the used vehicles we have on offer, visit our website to explore our inventory.
---
About Toyota Certified Pre-Owned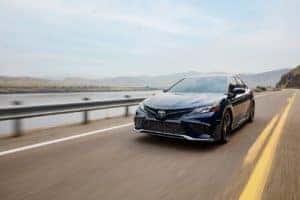 We've mentioned certified pre-owned Toyota vehicles a few times, and you may be curious about these models. A certified pre-owned Toyota goes above and beyond the typical used car. It has to live up to high standards set by the manufacturer to earn its certified status.
In order to qualify, a Toyota has to meet certain conditions, including:
Six model years old or newer
Fewer than 85,000 miles
This is the first checkpoint before a vehicle becomes certified. Next, it must pass a rigorous and comprehensive 160-point quality assurance inspection. This analyzes and evaluates every part of the vehicle, from its engine performance to exterior appearance. This inspection goes over every inch of the car, so you'll know it exceeds the lofty expectations set by Toyota.
Once you're driving your certified pre-owned Toyota, you'll have added peace of mind thanks to extensive warranties. You'll be protected from trouble you might run into on the road, and you can relax knowing you're covered.
Among the perks of a CPO Toyota are:
12-month/12,000-mile limited comprehensive warranty
7-year/100,000-mile limited powertrain warranty
24-hour Roadside Assistance
---
Buying a Car Online With AcceleRide®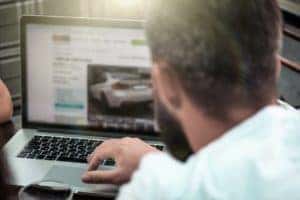 You've likely already experienced the convenience of online shopping and home delivery time and time again. What if you could get your next car the same way? We can make that dream a reality! Using AcceleRide®, you can find and buy your next car from the comfort of your living room.
Using AcceleRide® is as simple as following a few simple steps:
Choose your car from our extensive inventory
Get instant pricing for your selected vehicle
Get a trade-in appraisal for your current ride
Fill out credit forms and upload relevant documents
Review your order before finalizing
See your car delivered to your home!
You can look forward to driving your next car without having to leave the house. Enjoy your next drive thanks to the convenience of AcceleRide®!
---
Our Helpful Team of Experts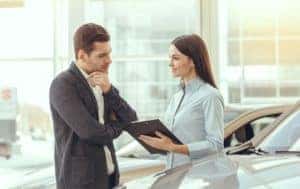 We're also happy to help drivers looking for a used car on our lot find the right car for them. When you come see us at our dealership, speak to a member of our team who'll be happy to guide you to finding the right car for you.
Let us show you the advanced features aboard our many vehicles. We'll be happy to demonstrate the capabilities of each car and provide examples of how each feature applies to the open road.
Before you come into our dealership, call in to schedule a test drive. We're always happy to let our customers experience what each vehicle has to offer and the best way to do that is to try them out yourself. A member of our team will join you and help you every step of the way, showing you all the best features of the car you're interested in.
---
Comprehensive Finance Services
When you're ready to take your vehicle home, speak to a member of our finance team so we can set you up with an auto loan. At our used car dealership, we want to help drivers in the Nashua area get a great deal on a car they can be excited about.
We want to make it easy to get the best deal possible on a car you'll love with our available finance specials. If you're interested in our available finance specials, explore our website to see what we have on offer and get pre-approved today.
---
Our Helpful Lease Deals


If you want to get a vehicle at a low monthly rate, our available lease deals offer a great opportunity. In addition to financing options, we also offer lease deals for drivers who want to get the newest cars at a low price.
When you sign a lease, you agree to drive a vehicle for a few years before returning it to the dealership. Once the lease term ends, you have the choice to return the vehicle or to finance the car outright.
Leasing a vehicle is a great option for people who want to drive the newest vehicles without having to pay the extra money to own the car. With our lease deals, you have a great opportunity to get behind the wheel of a new car today.
---
Top-Notch Vehicle Maintenance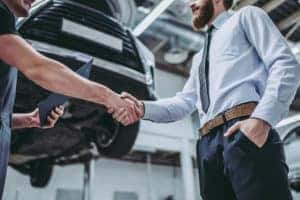 Driving around in your next ride for the first time is an exciting feeling, but your vehicle will eventually need routine maintenance to continue running at its best. When that moment comes, our state-of-the-art service facilities have the cutting-edge technology and factory-trained technicians to deliver exceptional service.
Oil change? Alignment? Transmission repair? No matter what your vehicle needs, our team is equipped to handle it and get you back on the road as soon as possible. We'll use only genuine factory parts for unparalleled quality and reliability. And when you bring one of our service special coupons along, you'll get all that premium-level work at discount prices!
---
The Benefits of OEM Parts

At our service center, we offer a large selection of original equipment manufacturer (OEM) parts to keep drivers on the road. With the official Toyota OEM parts available at our dealership, drivers in the nearby Nashua area will be able to get the best parts for their used car.
You'll be able to drive with confidence, knowing your vehicle has reliable parts that will keep it running for years to come. If you want to maintain your car in its best shape, be sure to use official OEM parts.
---
What We Love About Serving Nashua NH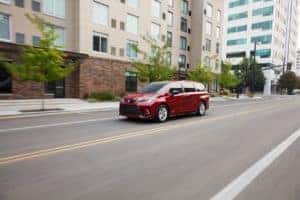 When you slide behind the wheel of a used car from our dealer near Nashua, NH, you have the means to explore everything in your city! Nashua has a unique blend of natural beauty and opportunities for food, fun, and entertainment, and it all starts with Mine Falls Park.
Mine Falls Park is a 325-acre waterside park in the city center. It includes forests, wetlands, and open fields and is a great place to view wildlife and enjoy the biking trails. At the end of the day, you can drive out to downtown Nashua for shopping, dining, or even a romantic stroll along the riverfront. It's all possible when you have a car get there!

---
Start Your Search at Our Used Car Dealer near Nashua NH Today!
When you're searching for your next car, it helps to start as soon as possible so you have plenty of time to do all the required research and ensure you'll be happy with your ride. At Ira Toyota of Manchester, you can start the process today without even leaving the comfort of your home.
Browse our used car inventory online for cars that catch your eye. Our website makes it easy to filter our inventory so you can find the model that matches your needs. When you find a few, schedule a test drive at our used car dealer near Nashua, NH, to take them for a spin and decide which one is perfect for you!
There's no shortage of benefits when you opt to make your next ride a used car, and we at Ira Toyota of Manchester want to help you experience those perks to the fullest! If you're looking for a used car dealer near Nashua, NH, our team is committed to serving you.
Find out how you can get the most out of our car inventories, services and deals by reading below or skip to browsing our entire used and certified pre-owned Toyota inventory right here on our website!
---
Professional and knowledgeable sales personnel. Would highly recommend anyone looking for a vehicle new or used to consider IRA Toyota of Manchester NH. Convenient location easy access of the highway.
We had a flat and they got us in the same day- plugged the hole and got us on our way a couple hours after asking if they could squeeze us in. We dropped it off early and it was done before I schedule appointment.
Jennifer was phenomenal in helping me with service of my car! Never issues with keeping up maintenance on my vehicle. Everyone is friendly and cares.
I was looking to get new Tacoma I find one at Ira , purchased 2023 Toyota Tacoma, Mo is best salesman, thank you I will continue to do business with you again
This was my first car buying experience, and it was mostly seamless. Moving forward, I think more frequent communication on car status would be really helpful. In the week between making the car purchase and waiting on confirmation of when it was ready for pick up, it was a challenge getting in touch with anyone via phone or email on the status of the car. Even just a brief email update on would have set my mind at ease. It all worked out in the end, thankfully!
Please reference invoice 931107, tag T6422 dated 11/01/22. Toyota Tacoma, 2007, 4 cyl. Engine light was on thus indicating a problem needing immediate mechanical attention. Was quoted $185 to diagnose. I okayed. Was later quoted an additional $700 to fix vehicle based on replacing spark plugs and 2 ignition coils per diagnostic result. I agreed. Work was done. Engine light was still on after work was completed. Then told that the initial diagnostic was inaccurate and that the vehicle has a leaking head gasket and actually needs an engine replacement. Was then billed $884.90 minus 10 percent for veterans discount. The engine light is still on. The service person ...
IRA Toyota did a professional job and knows how to take care of a customer
John was the best you could ask for. Made everything easy. He was patient and flexible. No pressure and he understood where we were at.
I purchased my Venda 13 years ago and it still performs like the day I bought it. I still bring it it there for service and is probably running so great. My service agent Sandra was awesome in every way and hope she will be there the next time we go.
Was able to work with Dan and Steven to get a used 2016 Prius, they were great. They made sure my car buying process went smoothly.
This is my first visit to this dealership. I love how professional the customers are at this Toyota dealership. Thank you for your good service!
They were great for getting you all lined up for a rotation of tires did not take long associate was really nice would recommend her anytime
Great service. They found a leaking water pump during routine service and it was covered under my warranty. Saved me from a possible breakdown on the road.
I had a good experience at this dealership. I traded in my rogue, and got a 2020 Rav 4 with relatively low mileage. There was some negotiating for the trade in value because I still owed on my previous loan, but I did not feel pressured per say and Cleveland was very genuine and helpful. The customer service was very good in respect to the car was ready quickly and very clean. The financing process was quick as well. Yes the nitro tires thing seems ridiculous but at the end of the day it is a business. I would recommend IRA Toyota ...
Great service and a great used car! Lisa, Trish, and Bel made it clear and easy. I got all the information I needed and was able to find the perfect car for me.
Not only was buying the car from Dave a positive expert,but the follow up also with Ernesto in Service was professional, too! Thanks!
Bought a brand new 4runner from Moe at ira , he was wonderful .. sadly totaled it 4 months later . So today I went back with Moe again . And bought a replacement . It was fast Experience . He was great once again. Overall awesome experience .
Great experience they even washed my car how awesome is that!!! Sasha was very friendly and helpful and helped get my car in and out as fast as possible.
Outstanding service from meet and greet to pick up. Excellent communication through the day and saw they care about what is best for the customer
The service department is great! Very thorough on their explanations and never pushy to get other services done. Very friendly and professional. I highly recommend bringing your Toyota here for service. I have been bringing my Toyota here for service for a long time, and I always leave satisfied!
This was a breath of fresh air. Trying to trade in 2 used cars and have them paid off was something that I didn't expect. Having the beyond perfect vehicle for us that fit into our price range was another unexpected thing. Every person that we ran into was so kind. Always very responsive to my questions in the time leading up to the purchase. They even stayed open just for us over an hour past closing just so that we could finish the deal! Thank you all so much for such a great experience!
I went in for service. Quuck service and friendly staff. Definitely will go back. Always pleased with the staffs helpfulness and quickness of service there.
Every time I go to Ira Toyota to service my car I leave happy. They are thorough and take the time to explain everything, great customer service.
Just got back from IRA Toyota. They inspected my vehicle, made a few recommendations. Very efficient, quick work. Constant updates. I'm VERY pleased. I will always bring my car to Ira!
I recently purchased a 2021 Toyota RAV4 XLE Premium from Ira Toyota of Manchester, and although the experience started off a bit rocky, it was an easy, smooth and wonderful experience as soon as I was connected with salesman Muamer Durakovik "Mo." Like all dealerships right now, the new car inventory was nonexistent, which was frustrating, so Mo took the time to find the exact vehicle I wanted & had it shipped to Ira Toyota of Manchester for me. I was hesitant to lock myself in to a vehicle before I even had eyes on it, but Mo explained ...
I received a call first thing this am. The service tech Johna , explained the work that needed to be done and told me how much each service was going to cost. The work was finished in a couple hours and I received a call and text when it was complete. We were in and out and the car is running g great
I bought my first brand new vehicle from Mo. I don't have enough nice words to say about him and my experience. The process was a breeze and he was beyond helpful .
We are very happy with the service we received. It is always completed in a timely fashion. We get reminders about service times which is helpful for seniors!
Have used Ira Toyota for inspections and problems since I bought my Camry in 2014. Always helpful, considerate and helpful. Plus my Camry Hybrid is still a joy to drive and Ira Toyota is always willing to help by explaining just what is happening or suggesting ways to keep my Camry going strong.
Tacoma in for Toyota Care Service. Everything was quick and easy. Service agent was friendly and pleasant. In and out in less than 1.5 hours.
We had excellent salesman, Danny Levesque. He provided all the information we asked for or needed! He was polite and a good listener! This is our third vehicle purchase from Ira Toyota!
Dave( salesman) helped me after hours as they were all leaving for day. I got a brand new Toyota camry and he answered all my questions. Extended warranty is expensive but we ll see if it is worth it down the road. Everything went flawless from start to finish.
Took my truck in for a 15K service. Jayden was my service advisor. He was professional, polite and explained everything. The work was completed quickly. Waiting area was comfortable and had coffee and snacks available. I would recommend anyone that needs their Toyota repaired to go to Ira Toyota of Manchester. Great job! Keep up the good work.
Service was quick. Everything was described to me regarding the work. I would recommend anybody getting their Toyota serviced here. Whether it is a new or used car.
I haven't owned a car in 20 years and, from everything I'd heard, I was expecting it to be awful. Buying a car with Maumer was easy and there were no high pressure sales tactics.
I purchased my vehicle as well as gotten many services done at ira but, my recent experience with Jonah was the best service I have ever had. He was quick, informative, and was not pushy at all. He made suggestions on services instead of telling me it's mandatory which means a lot considering I am a 23 year old female and most service advisors just try to get me to spend as much money as I can. He even gave my daughter a small stuffed animal hedgehog! I give him 6 stars definitely go see Jonah!!
Prompt and efficient service. Staff was courteous and professional. Appreciated service updates via text message. Also service advisor alerted me to state inspection which saved me another trip to dealership.
I've been a customer of IRA of Toyota for 4 years, their exceptional service make me always comeback to service my car. Today I paid only $24 for luxury service, please always ask for Mike Rivera as your service adviser he will serve you above and beyond your satisfaction 😊
Thank you so very much Rommel for your outstanding service. My new Highlander 2021 is perfect. I think it was the fastest car purchase I have ever done!
Jonah is an exceptional service rep. More work was needed than expected, and he kept me fully informed throughout the day and arranged for valet driver to and from home. IRA Toyota is fortunate to have Jonah on their team.
I expect quality work and I get it. But it's very important to me to have a good experience with the service rep. They are the face of IRA Toyota. John did not disappoint. He was knowledgeable, friendly, helpful above and beyond. I was very satisfied with my repair experience. It's also very important when you have a group of people working together that there is good supervision. Tyler is that supervisor that makes it all work well.
I went for my 10,000 mile check-up and was very pleased with the service I received! I highly recommend IRA Toyota of Manchester. I will continue to get my cars there.
I bought a new car from them while trading in an old model. Besides the standard "let me go talk to the manager" back and forth of the numbers it went pretty smoothly. The only thing I really didn't like was the addition of Nitrofill and Resistall on to the sales slip last minute. I realize after the fact I probably could have pushed back on it, but there was no effort to ask if I wanted it, and just put it on there. I was also made to believe it was already done and was part ...
I brought my car into my service advisor John. To have my car serviced. He kept me updated along the way and updated me on pricing as well. While I was waiting for my car at you very clean dealership. I highly recommend John just because for the simple fact that he is very knowledgeable in his field at what he does. And keeping me informed of what's going on with my vehicle and what services that should be done on my next next visit. And I think that is awesome! because not only do you know what is ...
Bryan did an awesome job getting me in and not only taking care of the service but also the annual inspection. He was also able to get me a discount which was awesome!
Mo was great to work with. Made the whole car buying experience quick and painless. Thanks Mo!! Would definitely go see Mo again!! Highly recommend
I bought a used car for my son for college and it was an exceptional experience. Car was correctly stated and ready when we arrived. Whole process was under 2 hours including the test drive. Our salesman Mo was great!!!!! It was a Mazda but he knew everything about the car. I will be getting my next car from Mo as well!
My service advisor, Jenny Lynn was very professional and courteous. I was able to get an appointment the next day, that worked with my schedule and the work was performed within the time quoted.
Was very happy with service and able to get appt the next day for service,which was great. Thank you I will tell to my friends.🙂
John Oliver did an outstanding job in servicing my car. He explained in detail the work that was required and had the service performed in a timely manor.
Mo was very helpful and was in constant communication during the buying process. The vehicle was ready when I arrived and it was exactly what I was looking for.
It was a great experience, Mo, the sales guy, was friendly, polite, and knowledgeable, as was the finance folks. I highly recommend them and will buying from them in the future.
I've bought several cars here, I've always been treated professionally, and have always gotten good deals. I live 60 miles from this dealership, and I come here for my regular maintenance. Great staff, great work, great value.
Jinny-Lynn was friendly, professional and caring. Great demeanor and knowledgeable. Alex, in the shop, is a big reason I am coming back for additional services.
Even though I had an appointment for 2:30 and arrived at 2:25, I was left sitting in my car outside the garage, until 2:45 with no explanation. After getting in, the check in was quick and repair time reasonable. A recall repair was expected, but not performed. I suspect a part was unavailable, but I got no explanation.
I take both my Toyota hybrid RAV4 and my Prius to Ira f po r service. It is easy to get an appointment, they take you right away and always do a good job.
Brought my truck to Ira Toyota of Manchester to have my 5K service. I was greeted by Brandon from the service department. He was friendly and polite. Waited for the work to be completed. Customer waiting area was clean and had coffee available. Comfortable seating with several TV's on. Service was completed in a reasonable amount of time. Check out was quick. Overall, job Well Done. Will return again and again.
Michael is a good customer service, friendly he did what's t he promised . I've been here many times and this time make me so happy. Great job!
Friendly, convenient, thorough and quick service of my Tacoma. Bryan helped explain the service options and costs before any work was done. I will keep coming back.
Met John P as my sales associate whom I feel was feel was personable and honest The finance person was very thorough as well Very clean facility Music was a bit loud for having to talk behind plexiglass and wear a mask
Excellent service here, and got a car at a very good deal. There was no haggling - before I even came into the store I asked them if the price on the website was the final price, and they actually gave me a lower one. No hidden fees, in and out bought the car very easily and very reasonably. Only inconvenient thing is that it is a hassle to buy a car out of state as a Massachusetts resident, but the trouble they saved me in the process of purchasing, I am willing to go through the legal hurdles.
Treated fairly. Not too much pressure to buy. They seems to stand by their terms. Still need to see how the extended warranty works out.
This is my third vehicle with ira Toyota of Manchester. They always treat me well. They're efficient and they make buying a vehicle a pleasure.
John Palumbo was absolutely fantastic! He got me the exact car I wanted at a price no other dealer could even come close to! He was friendly, funny kind and helpful! I couldn't be happier with the service he provided and I will most certainly be back! Thanks John you rock!
My wife and I had a wonderful experience with both our salesman, Mehir, and Brian in the finance department. They were attentive and did not try to sell us anything we were not looking for. We highly recommend using them when purchasing a car from Manchester Toyota!
I bought my Corolla from Ira and do all service repairs there. The staff and service guys are amazing. Top notch. They treat their customers with respect and answer all questions and the repair work is well done. I wasn't able to use the waiting room today, but not during pandemic times, the waiting room is comfortable and there are drinks and food for the wait. I haven't been inside since we went to the pandemic timeframe, so I can't vouch for now, but I'm excited to get back when things calm down. Great place to ...
Pleasantly surprised; salesman,Mo,finance guy, Jarrin and C. Silva manager All were professional, helpful, knowledgeable and kind. It was a great experience and so thankful not a typical "car salesman or finance man"! We got an impressive car loan rate, better than our own credit union thanks to Jarrin. And Mo worked for us to get me the trade in value I wanted for my car. Thank you all for helping me get my favorite SUV! Rita from Northfield NH!
My husband and I are very happy with Ira Toyota. We bought 2 cars in a period of 6 months. Just brought my Rav in for inspection and scheduled maintenance and was as impressed with my service advisor as I am with sales
Brought my vehicle in for a tire rotation and state inspection. Tyler was great checking me in and explaining to me the final results. Vehicle was vacuumed out nicely.
Jared has been wonderful to work with and has gone above and beyond to keep my car safe on the road multiple times this year.
My service advisor Michael was very polite and knowledgeable and was able to explain what was needed and what could wait a bit. He also applied all possible discounts without having to ask. Made me feel very comfortable. No pressure.
Great experience; the person I dealt with in the Service Dept, Jennifer G., is a stellar worker; thoroughly explained the work to be done, maintained great communication throughout the process. Jennifer G. was extremely personable, knowledgeable and made the process painless.
I had a great experience with Lisa she did a great job was very thorough and polite and Peter who works in financial dept was professional and very polite as well overall I had a very positive experience with IRA Toyota
Purchased my vehicle a year ago and so far have had it serviced 3 times without issue always friendly and get the service done in reasonable time for a dealership. In the last 5 years wife and I have purchased a total of 9 new cars 8 from another local dealership and this was by far the easiest buying experience. Typically it's a half day process with negotiating and all the typical crap of buying a new car, however here I was in and out in no time I gave them the price I was willing to pay and what I wanted for ...
Excellent service as usual. I will continue to bring my RAV4 here for service: This is my second car that I purchased from them and have had serviced there. Highly recommended.
I can honestly say it was by far the best experience I've ever had at a dealership. Everyone from the manager Pedro, the sales guy Mo and even the finance guy couldn't have been more kind and helpful. It was a great experience! I would highly recommend.
Great job and professional service by Cleiton, Pedro, and Mo. I highly recommend IRA Toyota. They will go the extra mile to win your business. Hi
Allan was efficient and helpful in answering my questions . Good recommendations for future repairs. I am thinking of trading my car info he provided me with several alternatives to consider.
Jennifer, Service Advisor, was great. Greeted friendly, knowledgeable and courteous. My vehicle was done quicker than the time estimated. I will continue to bring my vehicle here for service. Great job. Thank you Ira Toyota of Manchester.
Had my state inspection today. As always Jenny Lynn had me out of there at warped speed. Greeted me with her pleasant attitude and professionalism.
I was running late for my scheduled appointment, they still were able to keep appointment. Service was quick. Customer service was great. Cost of service repairs was not too expensive
This was my first experience with leasing a vehicle and it was a positive one. I knew what I wanted and Keith was very helpful with getting myself and my father in, in a timely manner. Keith was very knowledgeable about the vehicle and showed all the safety features that defiantly caught my eye. Going over finances was easy and straightforward that made the experience stress free. I had a fear going into the dealership thinking I was going to be pressured and that was not the case with Keith. You can tell that he has the best interest of ...
I was only slightly concerned about the pricing and the estimated wait time but the customer service and great and very persistent. Thank you. Kate J.
From beginning to end the service was great. The intake of information was quick and they got me in right away. The service advisor, Tyler, was very helpful and took the time to explain everything and double-check some concerns of mine.
I brought my car in for service and Tyler maid the whole service fast and easy and answered all of my questions and concerns. Tyler is very good at taking the time to go over everything with me and he makes the whole service process go by quickly. A big thanks to Tyler at IRA Toyota.
Very satisfied with service. Polite and courteous. They explained everything so I could understand. I would recommend this dealer to a friend. Very helpful. Thank you
Very satisfied with working with Our sales person Rommel and the management team. We found them to be open to negotiation and were able to achieve our purchase at fair market value.
Was updated about the servicing needed for my car during the process, very timely and efficient work, was provided a Lyft from and to while my car was worked on.
I went to Toyota IRA and was greeted by Mahir Ibisevic. He was calm and very helpful! We went on several test drives, and he was knowledgeable and fun to spend time with! It didn't feel like the usual dealership treatment where they are forcing you into something. Mahir was always calm, and he let me make the next steps. We worked together for 3-4 days, and he was quick to answer texts and phone calls to help me. Negotiations were kind and flexible, and he did his best to get me the numbers that I wanted. I appreciated ...
Thank you to my advisor Michael once again .. for your excellent and friendly customer service Every time I go to Ira Toyota Thanks again
Pleasant professional yet personable. Had appointment they took me right in and finished a little sooner than promised. Check in person was very nice and efficient. Free coffee and very clean place and employees courteous with Covid etc
Karina was very helpful as my service technician. She took the time to explain everything and didn't make me feel rushed. She did research and gave solid information so I could do my homework before making a decision.
I walked in a first time buyer and left with a decent car. I will admit they certainly don't take it easy on a young adult with minimal established credit but I suppose that's the name of the game and more so up to the bank than the dealership. My sales rep John Palumbo was the most genuine guy and definitely helped make the buying process a positive experience.
Tyler in service was very pleasant and knowledgeable. I was able to get right in without an appointment and experienced quick service Thank you Tyler !
My wife and I recently leased a 2020 Toyota Highlander at Ira Manchester. We had the pleasure of working with Sales Rep Mo Durakovic and Sales manager Cleiton Silva. Mo listened to our needs, and helped us find the highlander that was the best fit. Mo and Cleiton made the process quick, easy and stress free. I would highly recommend the IRA team.
This facility was extremely accommodating in getting my car in for maintenance and was able to reschedule me when I couldn't make my initial appointment. Everyone was super helpful and friendly. All the work was done very quickly. Nothing but stellar reviews from me!
Mike Pucillo was very knowledgeable and friendly. He went the extra mile to accommodate me. I was impressed with the service and the dealership in general.
Rommel from Sales ...strongly recommend Jared from Service...strongly recommend We have bought several vehicles from Rommel and it's always stress free and fun! Great guy, we love him Jared has taken care of us numerous times and again, always great service, no BS and out fast
Simple procedure, great communication, and upfront costs. Great except this need for at least 25 words is foolish. It's a nice dealership. We will buy another car from them, but won't do another review.🤣
Keith was the absolute best. I went looking to buy a used RAV or lease a new one. So happy he helped me choose my new ride. Thinking of trading my Prius in and getting another new car from him in the near future.
---