Toyota Prius Maintenance Schedule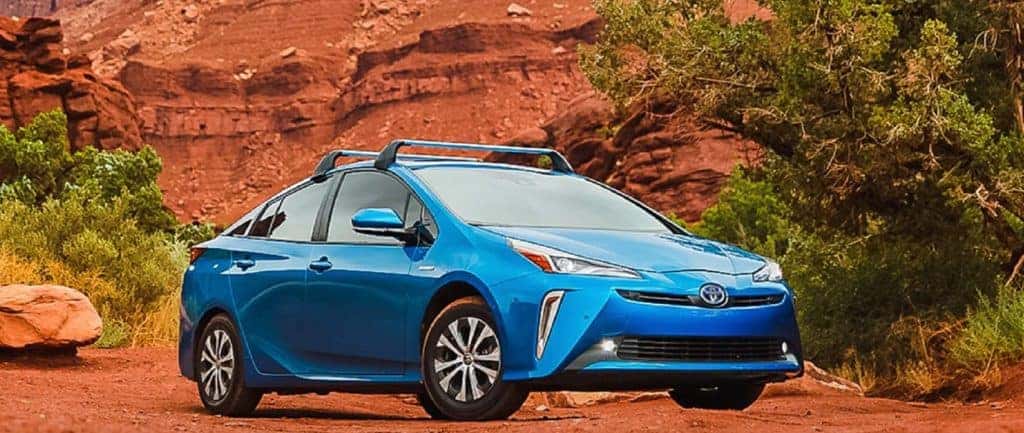 The Toyota Prius is known around Amherst, Manchester, and Derry for being a reliable and well-performing vehicle. However, to maintain that dependability, it needs to be checked out regularly by service professionals.
So, how do you know when your car needs to be looked at? We'll go over that, along with what work it needs at a given time, in this Toyota Prius maintenance schedule. Read through it below and contact us at Ira Toyota of Manchester if you have any questions.
Toyota Prius Maintenance Schedule: By Miles or Months?
Toyota recommends getting maintenance work completed every 5,000 miles or six months. However, which should you adhere to first: the number of miles, or the number of months?
You'll want to focus on whichever comes first. For example, if you drive 5,000 miles in less than six months, get the work done now. Don't wait until you've hit six months.
Likewise, if it's been six months and you still haven't hit 5,000 miles, you'll still want to get the maintenance work completed. If you don't drive too many miles in general, then mark your calendar as a reminder to obtain maintenance for your Prius every six months.
5,000 Miles/6 Months & 10,000 Miles/12 Months
At the 5,000-mile or 6-month mark, you'll want to get the following work done:
Check installation of driver's floor mat.
Inspect and adjust all fluid levels.
Inspect the wiper blades.
Rotate the tires.
Visually inspect brake linings/drums and brake pads/discs.
After 10,000 miles or 12 months, you'll want to get the same work mentioned above completed, along with replacing the engine oil and oil filter.
15,000 Miles or 18 Months
The 15,000-mile check will follow the same format at the 5,000-mile one. However, you'll also want to get the following inspected:
Ball joints and dust covers
Brake lines and hoses
Cabin air filter
Drive shaft boots
Engine/inverter coolant
Exhaust pipes and mountings
Radiator, condenser, and/or intercooler
Steering gear
Steering linkage and boots
30,000 Miles or 36 Months
Has your Prius reached 30,000 miles or has it been 36 months? Follow the 10,000-mile check, but also replace the cabin air filter and engine air filter.
You'll want to get the same items inspected from the 15,000-mile work, as well. However, you'll also want to add the following to that list:
Automatic transmission for signs of leakage
Fuel lines and connections, fuel tank band, and fuel tank vapor vent system hoses
Fuel tank cap gasket
100,000 Miles/120 Months & 120,000 Miles/144 Months
The maintenance will continue pretty much the same way until you've hit 100,000 miles or 10 years. At this point, the only new work will be to replace the engine/inverter coolant.
If your Prius reaches 120,000 miles or 12 years, then you've done a great job at keeping up with the regular maintenance. The only new work you'll need is to replace the spark plugs.
Schedule Toyota Prius Maintenance Today
As you can see, regular maintenance is crucial for keeping your Toyota Prius running well for a long time. If your vehicle needs maintenance near Amherst, Manchester, or Derry, then schedule service at Ira Toyota of Manchester today! Let us take care of your Toyota Prius maintenance!