Price for an Oil Change
---
When you choose a vehicle, you want to keep it running as smoothly as possible for years to come. The best way to do this is to keep up with maintenance. Oil changes are an essential part of routine maintenance to make sure your engine is clean and the parts remain in quality condition.
Here at Ira Toyota of Manchester, we are helping drivers by providing more information about oil changes and the price of an oil change near Amherst, Manchester, and Derry, NH. Continue reading to learn more about the importance of oil changes.
---
---
​
Why You Should Get Your Oil Changed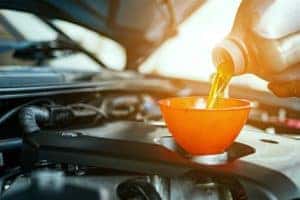 Getting your oil changed is a regular service that takes place every 5,000 to 7,000 miles for most vehicles. This is done to replace the oil in the engine and keep the engine clean so that all its essential parts are functioning properly. Oil changes also help prevent damage to your engine.
You should get your oil changed to ensure that your vehicle runs well for many years. Your purchase of a vehicle is a commitment to staying on the road and reaching all your desired destinations. Your engine is a vital part of how your vehicle performs and how reliable it remains over the years. It gives you the power to complete any task and the fuel economy to keep driving for longer between stops.
By changing your oil, you take the steps to prevent more serious repairs from being needed. It can help your vehicle stay on the road and be fully functional and ready for anything. If you have any questions about oil changes and how they are completed at our dealership, you can always contact our service center.
Other Routine Services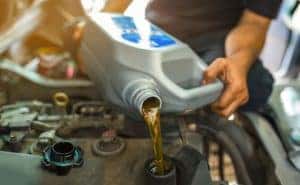 In addition to oil changes, there are other services you can utilize at the time of your oil change that are a routine part of maintaining your vehicle.
For example, you can also have your vehicle inspected while you get an oil change. This helps to see if any other parts of the vehicle need service to run properly. You can also have your tires rotated, your air and cabin filters replaced, and other small items like your windshield wipers and headlights replaced.
There are other more extensive repairs that can be done at the time of an oil change. This can be a great time to schedule a brake replacement or see if there are any engine repairs that are needed. You can always consult with an expert at our service center to see what needs to be completed for your vehicle to ensure you are getting the service necessary. We will help you identify any issue with your vehicle and have it resolved quickly.
---
Schedule an Oil Change Today
Here at Ira Toyota of Manchester, we are proud to serve drivers near Amherst, Manchester, and Derry, New Hampshire, and provide the necessary services needed to keep your vehicle in quality condition.
If you want to know the price of an oil change or schedule your next service appointment, you can contact our service center.
---