How To Make Your Brakes Last Longer


When you're trying to keep your vehicle in premium condition and out on the streets of Amherst, Manchester, and Derry, NH, there's a few different ways you can improve your driving so you can ensure all the moving parts stay working properly.
Here at Ira Toyota of Manchester, our goal isn't just to help you find a vehicle that works for your lifestyle, but to also help you maintain it for years to come. That's why we've created this handy guide about how to make your brakes last longer for you to browse at your convenience, after all, it is one of the most important parts of your car!
Making Your Brakes Last: A Brake-down
There's a few different ways you can improve the lifespan of your brakes, whether that's switching up your driving, or doing small maintenance in between service appointments. Here are some ways you can ensure you get the most out of your brakes.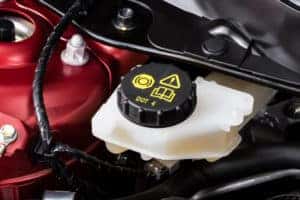 When you're driving in traffic maintain a safe distance behind the cars traveling in front of you (usually about two-three full car lengths) in order to avoid hard braking, and just coast to an easy stop when traffic slows down.
The number one cause of brake wear and tear is from coming to full stops while you're traveling at a high MPH speed. By avoiding speeding you're not only helping your brakes, but saving on fuel usage as well.
Remove Unnecessary Weight From Your Vehicle
The heavier your car the harder your brakes have to work to bring it to a stop, so definitely go through your trunk and back seat to see what you don't actually need to be hauling around with you.
Brakes should be flushed about every two years.
How Do I Know My Brakes Need To Be Looked At?
If you find your brakes making squeaking or grinding sounds, leaking fluid, or especially soft and spongy or hard and stiff, you're going to want to come by our service center and have them looked at.
Some other signs you need new brakes could be your brake light comes on, or pumping is required to stop.
How Often Do I Need My Brakes Inspected?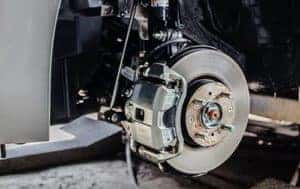 It's best to get your brakes inspected at every yearly routine service interval, while you have your car in the shop for an oil and filter change, tire rotation, or part replacement, ask them to inspect your brakes as well.
Otherwise, about every 10,000 miles is recommended.
Come On Down To Our Service Center
Now that you know how to make your brakes last longer, be sure to come back to our service center for all your brake inspection needs. Our trained technicians are prepared to help you with any and all of your maintenance services so you can keep your car where it belongs, out on the streets of Amherst, Manchester, and Derry, NH.
For more information call or stop by Ira of Manchester today! We can't wait to see you.