Community Spotlight: Granite State Fitness

If you're looking to improve your life there's no better way than with exercise. When working out, not only will you improve your physical appearance, but you'll also enhance your health, mindset, and nearly every aspect of your life. Spreading the word of physical fitness to others is the mission of Granite State Fitness.
Ready to learn how Granite State Fitness can help you better your life? Keep reading!
Fit Beyond Expectation
Founded in 2011, Granite State Fitness has grown into a world-class fitness facility with exceptional coaches that work to create a welcoming and fun environment. They have experience training beginners to athletes and young adults to grandparents.
Granite State Fitness offers several types of fitness classes in group and private settings. In addition to WOD (workout of the day) workouts, open gym periods, you'll find CrossFit, strength, self defense, and pre-/post-natal programs, too! Make sure to follow them in Instagram to learn more about their
Granite State Fitness Programs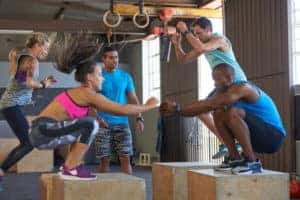 In order to provide fitness programs to fit everyone's needs, Granite State Fitness offers a wide variety of fitness programs. Let's take a look at some of the programs they offer.
CrossFit
Those looking to test their physical fitness abilities and exceed the expectations of what your body is capable of should check out their CrossFit training program. While this is Granite State Fitness' most challenging program even beginners can soar with this program.
With the help of one of their trainers by your side, you'll find that achieving your fitness goals is more than possible.
Bootcamp
The Bootcamp program at Granite State Fitness is a six-week plan created to give you the results you're looking for. When registering for the Bootcamp program you'll get 18 live workouts on top of bonus ones for those looking for even more results.
On top of fitness classes you'll also get nutrition and supplement advice to help create more of a total body fitness program.
12-Week Body Transformation
The 12-Week Body Transformation program offered at Granite State Fitness takes the Bootcamp program and kicks it up a notch. Over the 12 weeks of this program you'll have 30 fitness classes, six nutrition classes, two body composition tests, and more.
Complimentary Consultation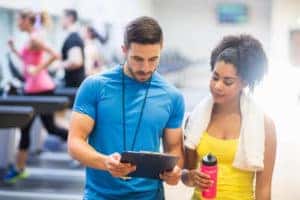 Granite State Fitness knows that in order to get fit and healthy you need to feel comfortable in the gym setting. To help you get a glimpse into what health at Granite State Fitness looks like you'll have a complimentary one-on-one consultation. This consultation includes:
Sit down with a coach
Tour of the studio
Fitness assessment
You can even try Granite State Fitness out for 10 days for free!
Get Fit with Granite State Fitness
If you're looking to transform every aspect of your life there's nowhere else you should go than Granite State Fitness. Not only do they have a team of fitness coaches and a world-class facility, but you'll find a series of fitness programs to help with everyone's fitness needs.
Visit Granite State Fitness today to get started!