Download the Steps to Financing a New Toyota eBook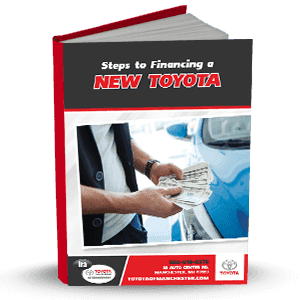 Whether you're looking for a sedan like the Corolla, an SUV like the Highlander, or a truck like the Tundra, finding a new Toyota is fun and exciting.
After taking some test drives and picking out a new model, though, comes the time to finance it. The team at Ira Toyota of Manchester wants to help make the buying process as easy as possible, which is why we created this Steps to Financing a New Toyota eBook.
Inside this detailed guide is a listing of tips and tricks to follow along your car-buying journey, including:
Deciding whether financing or leasing a Toyota is right for you
Understanding your credit score and ways to raise the number
Knowing a bit of the common finance lingo
To help you out even more, we've provided a money-saving offer to use at our Toyota dealer near Amherst, Manchester, and Derry.
If you've been thinking about getting a new vehicle for a while now, then this eBook is sure to help you out immensely. So, don't wait. Download this free copy of the Steps to Financing a New Toyota eBook today!