---
Consider yourself an escape artist? Why not test out your breakout tactics at Break Free 603?
If you like puzzles and want to bond with your family or get acquainted with new friends, getting locked in an escape room gets everyone off their phones, involved in unique storylines, and working together to solve puzzles and gather clues.
---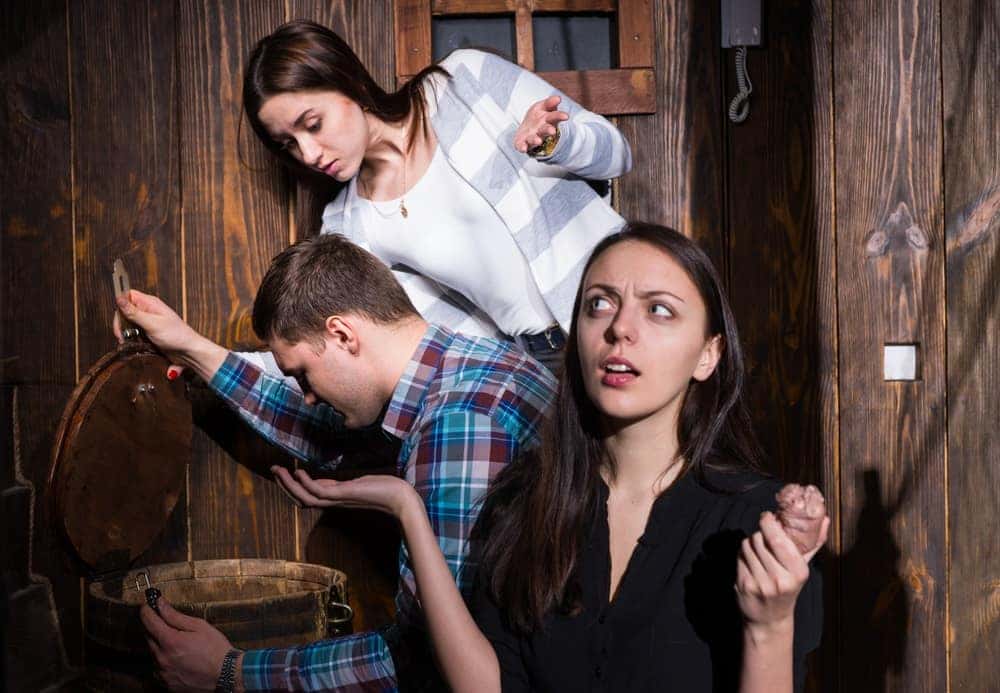 Break Free 603 Beginnings
After hearing about the newest escape room craze and seeing it on TV, the owners became intrigued. It wasn't until they attended an escape room party in Boston that their interest was really piqued.
They had one thought: Maybe they could work on a small side business providing fun escape rooms to those seeking a new twist in group game play. As they grow, they continue to craft new ideas and add new rooms.
---
What's an Escape Room?
You may have heard of an escape room and mixed it up with a safe room. Escape rooms give you a fun experience, while a safe room protects you in a secure space.
When you embark on an escape room adventure, you and your team of puzzle experts get "locked" in a cleverly-appointed, themed room and work together to solve entertaining puzzles in order to exit.
---
What's Behind Door #603?
Four separate themed rooms create an exciting event for all participants involved. Visit the Da Vinci Room, where your Art History professor warns that you will not pass his class unless you accurately solve puzzles.
Enter the Last Will of Uncle Joe room and receive your inheritance only by correctly solving the puzzles.
Help your team identify the mystery illness in Patient Zero to leave the room, or take over the role of fortune teller in the Fortune Teller and the Medallion of Mystery room to see if you can solve the puzzles and master the powerful medallion.
---
Helpful Hints
Each 60-minute, family-friendly game serves as a great girls' or guys' night out, date night, family-bonding event, office team exercise, or birthday party.
Kids ages 10 and up will enjoy the challenge, but must be accompanied by an adult. They suggest arriving 15 minutes before the game starts to go over the rules.
---
Hide Out in the Break Free 603 Escape Rooms
Need a temporary hide out from the same old? Visit one of Break Free 603's escape rooms for a getaway from the norm.
Get a peek at their reviews on Facebook!
---