The Search for the Best Food Truck in Nashua NH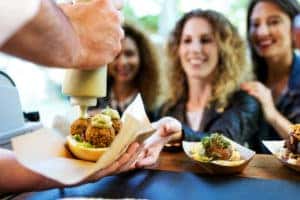 Food trucks have become quite popular in Nashua for many reasons. They allow you to try all different types of cuisine at an affordable rate. Plus, you'll find these trucks in convenient places. The fact that they're mobile really gives you an advantage, as they essentially come to you when you want (or need) them most.
You may be wondering, though, what the best food truck in Nashua, NH, is. We'll gladly help you out with this informative guide. Keep reading to discover our top pick, then be sure to visit them as soon as you can.
Pomaire Chilean Food Truck
Perfecting the Art of Gastronomy
Pomaire Chilean Food Truck brings this type of food to the streets of Boston and the surrounding areas of New England. Whether you're looking for authentic Empanadas, Chacarero, or Choripan, you'll find it here.
Plus, they're available at various hours of the day. Whether you're looking for lunch, dinner, or a late-night snack, this truck is at your service. In fact, you can find them on Main Street in Nashua Friday and Saturday nights from 11:00 PM to 2:00 AM to satisfy those late cravings.
About Pomaire & the Varas Family
The name Pomaire comes from a small village outside of Santiago, Chile. The town may primarily be known for its crafts and hills of natural clay, but it provides delicious food, too.
That's why owner Peter Varas decided to give the Pomaire Chilean Food Truck that specific name. Plus, Peter was born in Chile to a family who worked in the restaurant business and food industry, so that factored in as well.
It was in Chile that he learned all types of gastronomy, or "the practice of choosing, cooking, and eating good food." When he moved to the United States, he perfected his craft and went on to win numerous awards for Gastronomy in the New England area.
Today, the next generation of the Varas family continues the tradition of serving authentic homemade Chilean food to locals and visitors of the Nashua area.
What You'll Find to Eat Here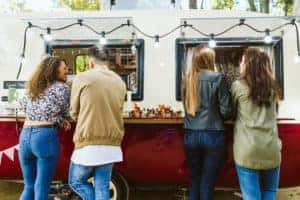 So, what's good to eat on this food truck? There are actually tons of great options for your next meal. Here are just a few ideas to help you out:
Fried Empanadas: Choose from Beef, Cheese, Chicken with Cheese, and Broccoli Cheese.
Churrasco: Steak, avocado, tomatoes, and mayo.
Barros Lucos: Beef and melted cheese.
Pomaire Famous Salad: Grilled eggplant, lettuce, tomatoes, avocado, and cilantro.
Plus, every sandwich comes with Pan Amasado home bread and your choice of chimichurri or pebre, for a complete and delicious meal.
Roll On Up to this Nashua Food Truck Today
Now that you've discovered the best food truck in Nashua, NH, it's time to pay them a visit. Check out the Pomaire Chilean Food Truck's latest schedule and then grab some delicious, authentic cuisine today!