Places Your Pups Can Play in Manchester NH

If your dog loves to run, play, and socialize, taking them to a doggy daycare is a great idea. Not only will they interact with other animals, but they'll also have human contact while you're away at work or on vacation.
While there are lots of great places to take them in the area, we think the following are some of the best dog daycares in Manchester, NH. Keep reading to learn all about our top picks!
All Dogs Gym & Inn
Where Your Pup Can Perfect Their Performance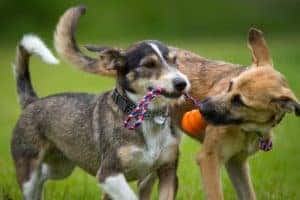 All Dogs Gym & Inn is a full-service training and activity center for canines. It opened in 2002 to provide top-quality dog training and problem-solving.
Plus, they offer an extensive daycare program for dogs of all ages. It's here that they'll get lots of exercise while also improving their social skills. If your pup has any behavioral issues, they can receive specialized consultations to solve the problem.
If you'd like, you can have your pet stay the night in the company's boarding facility. They even have select packages that you can choose from, such as All Dogs Play & Stay. In addition to having playtime in the Doggie Daycare, your pet will receive a daily wellness check, plus treats at bedtime, and tons of love and affection.
To learn more, check out All Dogs Gym & Inn on Facebook.
Bark City
Where Dogs Rule the Roost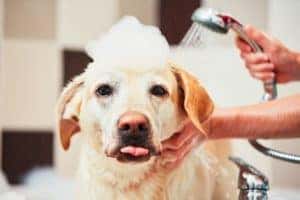 Bark City is unique in that it lets the dogs run the show. They believe that these pets "should have the freedom to spend the day exactly how they'd like to." Rather than having dogs nap at certain times or sleep in cages, this daycare offers a truly unique experience.
The indoor/outdoor, cage-free space lets pups play and run around as they please. Plus, the 2,000-square-foot indoor playroom has large windows that let in lots of natural light. There's even an artificial grass flooring that can be easily cleaned so that it doesn't hold in any bacteria.
After you drop your dog off to daycare, they're free to play, sleep, and sunbathe (weather permitting on that last one). You can also schedule a bath and haircut for your pet, if you'd like, so they can be fresh and clean by the time you pick them up at the end of the day.
You can get more information on the Bark City Facebook page.
Bring Your Dog to Doggy Daycare Today
The above dog daycares in Manchester, NH, provide everything needed to keep your furry companion happy.
If you're looking to bring your pooch to one of these facilities, don't wait. Reserve a spot for them today!