Plan a Weekend Escape at the Ash Street Inn
Nothing makes for a more special getaway then time spent at a quaint bed and breakfast, and perhaps no place is better than the Ash Street Inn.
From its comfortable amenities and central location to downtown, this local lodging is your ultimate home away from home. Keep reading today's community spotlight to learn more about this exciting escape.
Meet Rob & Margit Wezwick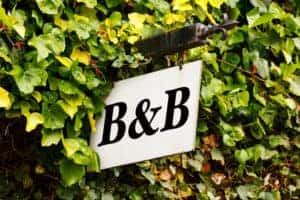 Margit grew up in the town of Bavaria, Germany, where her mother ran a fifteen-room guest house. Rob grew up in Queens, New York as the heir to a family-owned deli.
A position at Boston University led Margit to the United States, where she soon met Rob. Discovering their mutual dream of opening a bread and breakfast, they purchased what would soon become the Ash Street Inn in 2015.
Margit's background in the hospitality business, combined with Rob's upbringing in the food industry, makes for an excellent partnership. Together they strive to provide an enjoyable and comfortable stay for all of their guests.
Luxurious Amenities
When you stay at the Ash Street Inn, you're receiving an experience that's relaxing, luxurious, and personal.
Each room features triple-sheeted Egyptian cotton linens as well as plush pillows. In the bathrooms—which are equipped with contemporary showers—you'll find tons of convenient necessities such as makeup wipes, shoe-shining cloths, and a blow dryer.
Furthermore, the two first floor rooms offer built-in fireplaces, making for the ultimate spot for your winter vacation. Additional amenities throughout the inn include:
Complimentary high-speed wireless internet
Flat-screen, satellite television
Central air conditioning
Queen-sized beds
Outside of the building, you'll find you're just a short driving distance from downtown and all of the wonderful shops the city offers.
Vacation Packages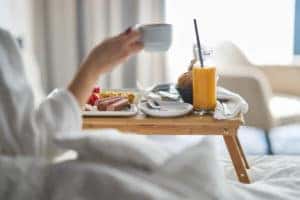 Turn your stay up a few notches by booking one of their exclusive vacation packages.
Frank Lloyd Wright Package:
This package features a two-person, one-night stay, in a room of your choosing, cooked to order breakfast, as well as complimentary snacks and beverages. Guests will additionally receive two tickets to both the Zimmerman House and the Currier Museum of Art.
Love in Bloom Package:
For a truly romantic getaway, the Love in Bloom package is the way to go. Surprise your partner with a breathtaking arrangement of seasonal flowers and a beverage selection of your choosing.
No matter which option you choose, you're bound to make memories that will last a lifetime.
Book Your Stay at the Ash Street Inn Today
Take the time for some much-needed R&R and book your stay at the Ash Street Inn today! Don't forget to follow them over on Facebook for all the latest news and updates.